Updated HUSD Masking Policy
[Este mensaje se repite en español]
Dear HUSD Community,
On Friday, Alameda County brought itself back in line with state guidance and lifted its indoor mask order that it had implemented on June 3, 2022. The county cited favorable local trends, including a decline in COVID-19 cases.
Following the lead of county health officials, HUSD is lifting its indoor mask mandate at all district locations, including year-round schools and summer programs.
Nonetheless, HUSD continues to strongly recommend indoor masking as an important tool in combating the spread of the COVID-19 virus, even in the absence of an official order. Health officials recommend high-quality, snug-fitting masks such as KF94, KN95, and N95 respirators.
As a reminder, Alameda County is aligned with the state's quarantine guidance and definition of close contact. People who have been in close contact with anyone infected with the COVID-19 virus, but who do not have symptoms, should test within 3-5 days after last exposure and wear a well-fitting mask around others for a total of 10 days. Anyone who develops symptoms should test immediately and stay home. Anyone who tests positive must follow isolation requirements.
As always, we will keep you updated on any new developments in this area.
Thank you,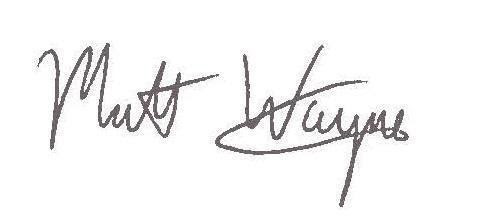 Matt Wayne, Ed.D.,
Superintendent
---
Estimada comunidad de HUSD,
El viernes, el Condado de Alameda se puso de nuevo en línea con la orientación del estado y abandonó su mandato de uso de cubrebocas en espacios cerrados que había implementado el 3 de junio de 2022. El condado citó tendencias locales favorables, incluyendo una disminución de casos de COVID-19.
Siguiendo el ejemplo de los funcionarios de salud del condado, el HUSD está levantando su mandato de máscara interior en todas las instalaciones del distrito, incluidas las escuelas de todo el año y los programas de verano.
No obstante, el HUSD sigue recomendando encarecidamente el uso de cubrebocas en interiores como una herramienta importante para combatir la propagación del virus COVID-19, incluso en ausencia de una orden oficial. Los funcionarios de salud recomiendan máscaras de alta calidad y de ajuste perfecto, como las mascarillas KF94, KN95 y N95.
Como recordatorio, el condado de Alameda está alineado con la guía de cuarentena del estado y la definición de contacto cercano. Las personas que han estado en contacto cercano con alguien infectado con el virus COVID-19, pero que no tienen síntomas, deben hacerse la prueba dentro de 3-5 días después de la última exposición y usar una máscara bien ajustada alrededor de los demás por un total de 10 días. Cualquier persona que presente síntomas debe hacerse la prueba inmediatamente y quedarse en casa. Las personas que den positivo en la prueba deben seguir los requisitos de aislamiento.
Como siempre, les mantendremos informados de cualquier novedad en este ámbito.
Gracias,
Dr. Matt Wayne
Superintendente